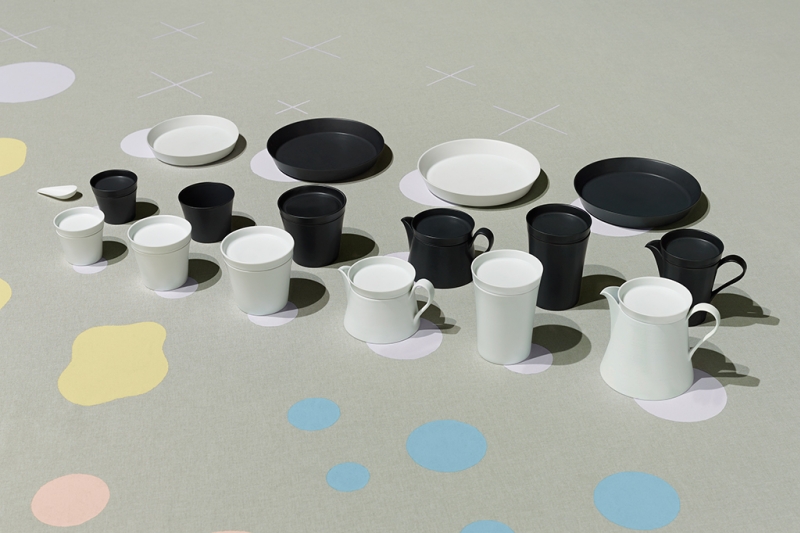 Koransha & Ingegerd Råman
Ingegerd Råman's collaboration with the Koransha pottery has resulted in a supremely functional stacking teaset. When stacked together, the individual vessels are given an additional utility; tea can be kept warm, dishes preserved, and storage becomes easier. Along with being functional, the stacked set also looks beautiful.
The velvety black glaze used by Råman has been meticulously and laboriously developed especially for this product. It has been created with longevity in mind; it maintains its colour and will not dull or turn grey. A matt white glaze has been developed as a second option for the set. Råman states that the set was developed following a truly collaborative process between designer and craftsperson. Råman's extensive experience in ceramic manufacture was matched by Koransha's expertise, together their joint knowledge of handicrafts and high tech production has resulted in a porcelain collection with an uncompromising finish.