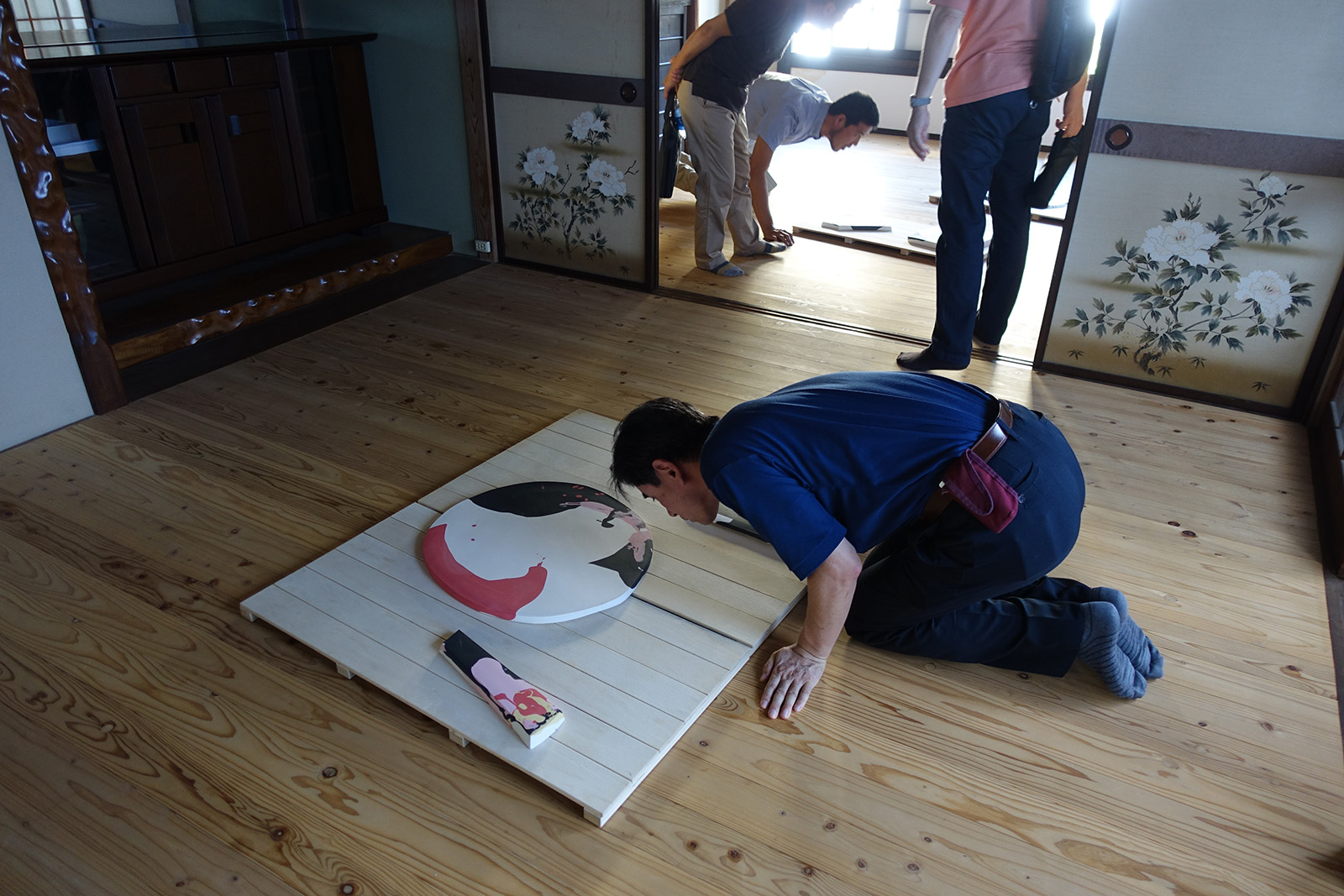 about
The Creative Residency Arita programme was launched with the sponsorship of Saga Prefecture in 2016. Internationally active artists and designers were selected by committee members following an open­call application and review of past work and suitability for the residency. With ceramic production as the focal point, the programme offers support for creators from various backgrounds and specialisms with their creative activities. At the sametime, they will be presented with the opportunity to interact with local residents and pair up with highly­skilled potters and craftsmen to collaborate artistically together.
background
In 2013, The Creative Industries Agreement was signed between the Embassy of the Kingdom of the Netherlands in Tokyo and Saga Prefecture. This was the catalyst for the highly-acclaimed 2016/ project to be launched in commemoration of 400 years of ceramic industry in Arita, with Co-Creative Directors Teruhiro Yanagihara and Scholten & Baijings bringing together 16 groups of international designers to collaborate with local potteries and trading companies for a fresh re-imagining of Arita-ware and the launch of an extensive new range of products. With the 2016/ project ethos serving as its genesis, so the CRIA programme came into being with the much appreciated support of The Mondriaan Fund and The Creative Industries Fund of the Netherlands. The programme offers the challenge of creating exquisite artistic pieces and design products born of the meeting of the technical excellence of local craftsmen and the diverse approaches of the creators. In Arita, programme participants can explore and experiment with their creative projects supported by highly-skilled craftsmen and the knowledge of researchers specialising in all manner of ceramic production during their 3-month residency.
mission
In the long-term, we are striving to provide the opportunity for creators to experience life with townspeople, gradually becoming familiar with their craftsmanship as well as the history, regional culture and local environment all of which will help them experience the Arita approach and sensibility towards ceramic production. We feel this will be of enormous benefit both on a human level but also in regards to the quality of the projects undertaken during the residencies. Simultaneously, for local residents this is a chance to break down any preconceived ideas they may have about how Arita-ware should or has been produced, instead giving rise to more progressive endeavour and exchange that will invigorate the region's creativity. In recent years, Arita's ceramics industry has sadly been in slow decline, therefore we hope to create a platform in Saga that fosters the true potential and valued judgement of the craftsmen and sellers to explore their own individuality in greater depth and pro-actively shape the region's future prosperity. It is Saga's wider hope that Arita will not only be known as an industrial town, but rather as a creative melting=pot where traditional techniques meet the cutting-edge, where creators are supported by both craft and knowledge in an environment that only Arita can provide. In turn, Arita can adopt a confident new position as a platform generating radical new art and innovative products that creatives from the global world of art and design will flock to.
So far, Saga Prefecture has hosted four artists and four designers to Arita between June 2016 and August 2017. Arita is receiving artists and designers from The Netherlands throughout 2018 and at the same time the residency programme will also be open to welcoming more creative talent from other countries in the coming years.
Saga Ceramic Manufacturing Association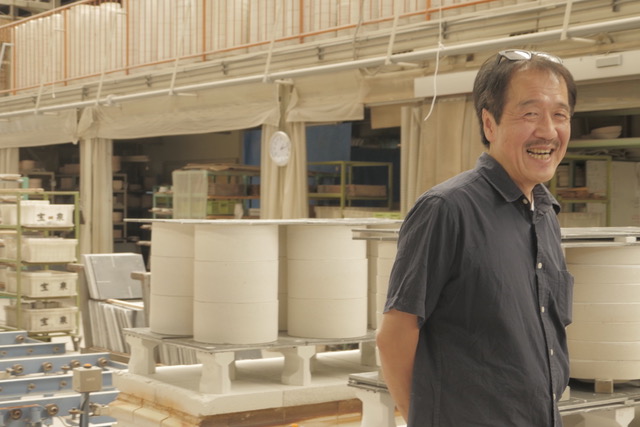 Company/Facility: Jyusha
Representative: Gen Harada (Director)
In 2018, the artist residency came to celebrate its 3rd anniversary. The association has offered support in coordinating the potteries which boast the necessary skills and technology to fully realise the projects devised by the Arita-bound artists. In Arita's 400 years of business in Saga Prefecture, a vast range of activities have been carried out, but I truly believe it was the initiation of this artist residency that has inspired the previously inward-looking nature of Arita craftsmanship to adopt a more extrovert approach. Countless other municipalities are also running such residencies, so we need an inclusive system in place that appeals to the wider world to experience the craft that can only be found in Arita operating independently of our day-to-day industry. As well as the challenge of successfully breaking into the foreign market, we have the drive and motivation to continue activities that connect Arita with globally active artists.
Technical Support: Advice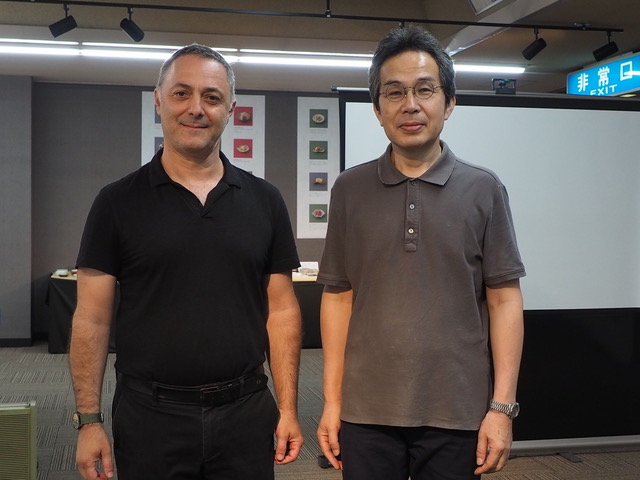 Company/Facility: Saga Ceramic Technology Research Center
Supervisor: Kiyoshi Soejima
At the Saga Ceramic Technology Research Centre, which serves as the institutional facility for residence activities, we hope to create works using an array of the latest machines and technology available, while providing support through our technical guidance. We hope that the artists, potters and researchers can all share those moments as we work towards the same goal, creating an ideal environment in which the artists can realise the artistry they dream of achieving. I hope that they continue to challenge us here in Arita to master ambitious projects which have eluded others elsewhere.