Inger Sif Heeschen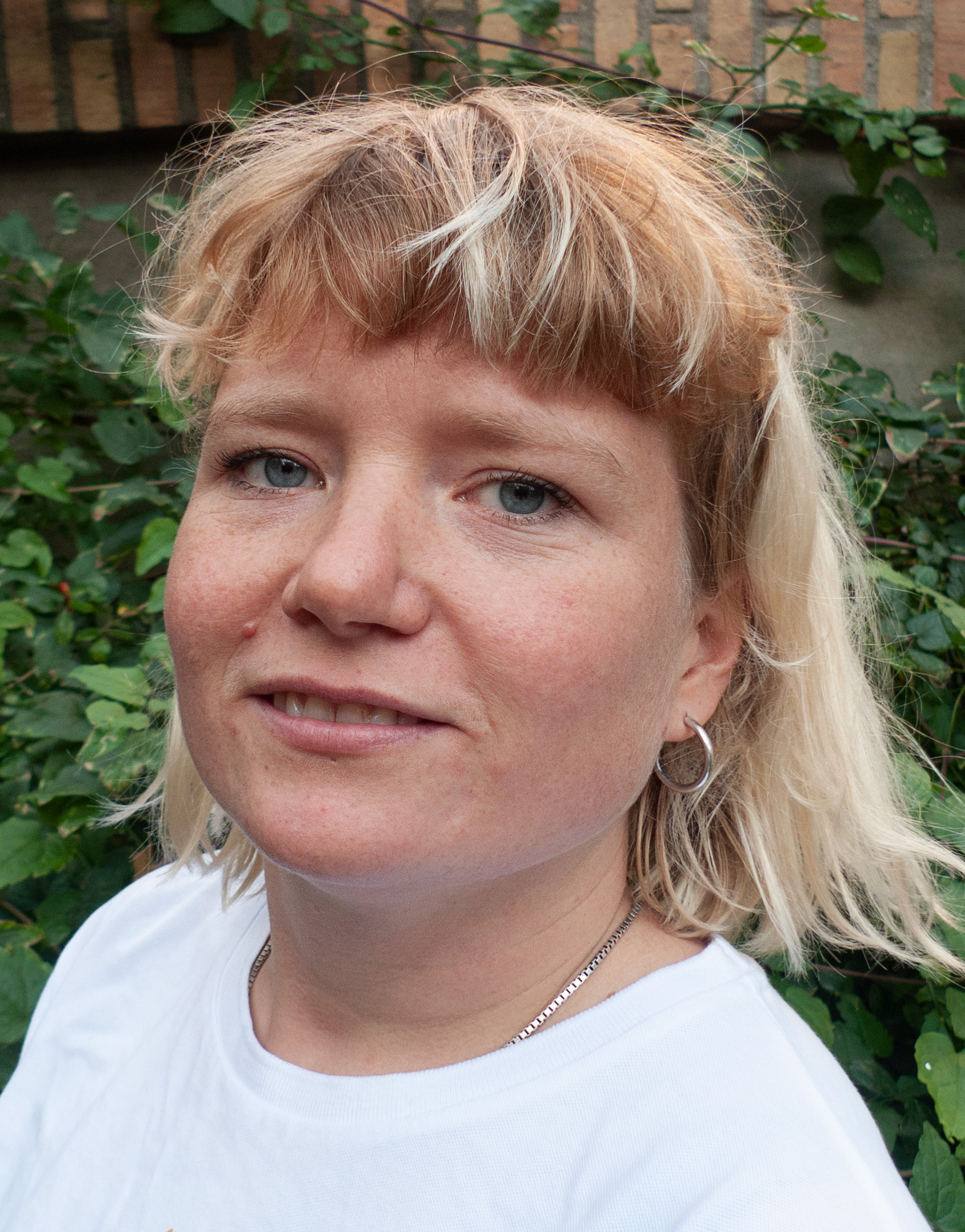 After graduating from the Gerrit Rietveld Academy (2016) Inger participated in the residency program of the European Ceramics Work Center in the Netherlands. Since then she has settled in Copenhagen in Denmark where she has been taking part in several exhibitions, showing her ceramic work alongside other Copenhagen-based artists, as well as being part of exhibitions at two contemporary art museums in Copenhagen.
Globalism, identity, and the commodification of cultural objects are central themes in Inger's work. Her artistic practice is spinning around the translations of worldwide exchanged objects and the question of origin.
She has found a path from working with drawings and turning them into objects, performances and videos. Creating sculptural translations of her drawings feels natural to her. Intuitively joining different media in larger installations and performative video-works, is a method to activate her work in which she becomes the instructor of both performers and sculptures.
Inger finds her inspiration in monumental architecture, religious ornamentation and milestones in popular culture. Her practice is often lingering in between art and design, as she is drawn by designing objects that are closely related to recognizable everyday objects, but in a way that the matter of functionality is being questioned.
Project in Arita
Period of Residency : September - November
Collaborator : Sehyo Kiln
Sponsor : Danish Art Foundation
During her residency Inger Sif Heeschen elaborated on earlier work by using every objects as an inspiration for new work. In Arita she used the well known Torx screwdriver bit, characterized by the hexagonal pattern, as a basis for her design of a porcelain coffee set. The idea for the coffee set occurred when she saw the similarity between the Torx bits and a Danish design classic: the Lyngby Vase with its ancient column-like expression. By transforming the functional object into a decorative object, Inger challenges the usual division of masculine and feminine objects.
The collection included a large coffee pot with lid, two types of coffee mugs and a milk canister. Hand shaped plaster molds were used to cast the pieces that were executed in a coloured porcelain to resemble the look and feel of the tools as found in the local hardware store. The milk canisters were coated with a newly developed glaze and a platinum enamel to mimic the look and feel of the actual drill-bit.
The collection was presented in a "coffee ceremony" as an antidote to the traditional Japanese tea ceremony.
Furthermore, the artist developed a series of lamp shades made from translucent porcelain of which the design was also based on tools from the hardware store. She drew Japanese patterns, symbols and Japanese characters from traditional festivals which were turned into tensha (silkscreen) sheets and applied to lamp shades as decorations.