Dinie Besems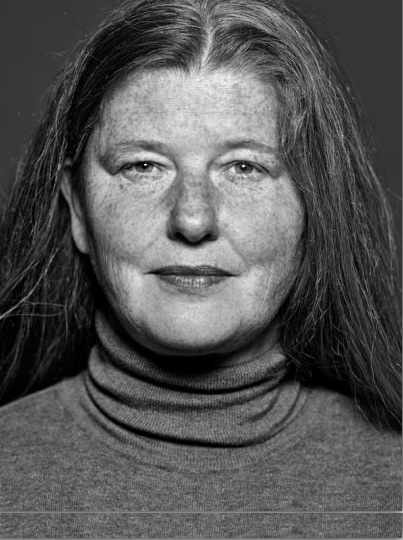 Born: 1966
Country: The Netherlands
Discipline: Jewellery Designer
Website: www.diniebesems.nl
Designer Dinie Besems has been known since 22 years for her radical and at the same time clear conceptual approach. Her work ranges from jewelry to art in public space, and from pure digital designs (often made in 3d) to craft designs and projects inspired by nature. She is also well-known for her work as an exhibition creator.
Dinie's work is characterized by exploring – and exceeding – boundaries and thus changing meaning and value. She is inspired by natural processes and phenomena. Her dynamic contemporary vision is the basis of a continuous flow of new ideas, which gives her the status of a visionary inspirator. The artist work is nationally and internationally well known and has been purchased by several prominent museums.
Project in Arita
Period of Residency : September - November
Collaborator : Kouemon Kiln
Sponsor : Creative Industries Fund NL
During her stay in Arita Dinie created a porcelain jewelry collection using different ideas and techniques.
First of all she worked together with Kouemon Kiln to develop a series of brooches/wearable objects. In her concept she transformed tableware plates into wearable objects by sticking two plates together at their foot ring. She improved on this basic shape so that molds could be made for a production of 60 brooches. Each brooch is decorated uniquely by method of co-creation. By having various people adding on to each others designs, extraordinary and original results emerged.
In addition to the brooches, the artist also made beads by means of casting and wheel throwing. The casting was done with holes drilled in plaster blocks with skewers providing the central hole. For the wheel throwing Dinie made a miniature throwing wheel mounted on an electric drill and using small tools or chopsticks to create the central opening. Again, the mutual exchange with local experts with completely different ideas and techniques was fundamental to her approach.
Lastly she used a drawing method by dropping liquid porcelain on a plasterboard with a pipette in order to create small round disks with a hole so that they could be strung together into a necklace. The colour pattern in the necklace forms a male figure when laid out on a flat surface but hidden when worn. Other disks were cloud shaped inspired by old Japanese drawings and given a transparent glaze cover. Strung together they form a fluid texture which catches the light and produces a delicate sound of porcelain.
The whole collection was presented in a fashion show at the Kouemon Kiln with which she collaborated.