Lisa Konno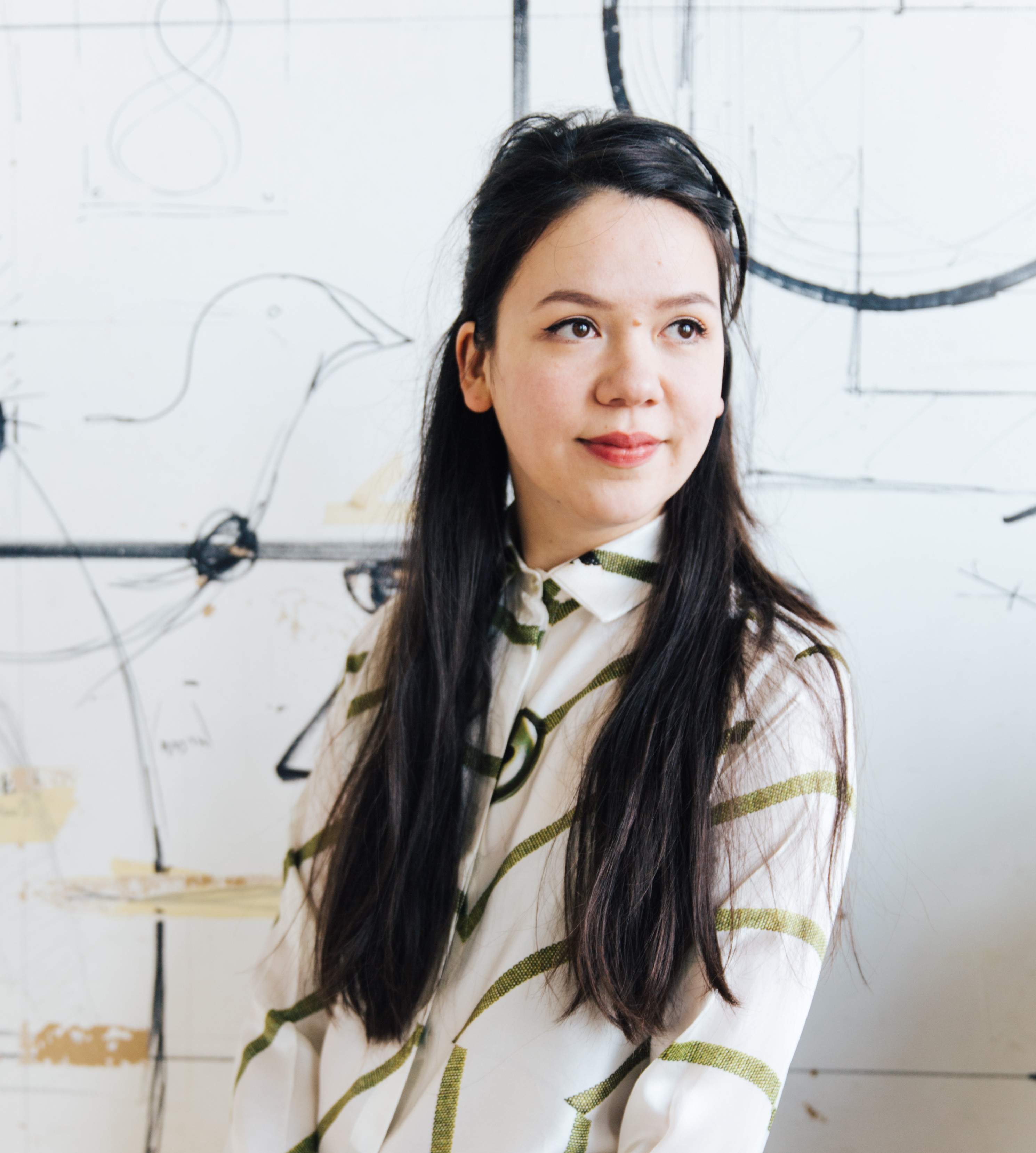 Lisa Konno is a fashion designer based in Amsterdam after she graduated in Fashion Design at Artez in 2014. Lisa aims to walk a different path in fashion and work on projects that use design to tell socially relevant stories. 


She started in 2015 by making collections from textile waste that made statements about the unethical habits of the fashion industry. Collections such as "For The Workers" (2015) and "Yours Truly" (2016) were shown at the Amsterdam Fashion Week. Other expositions such as "Collect" were shown at the the Dutch Design Week and Tokyo Design Week. In 2018 she won the Young Designer prize at the Dutch Design Awards. 


Since her work on the award winning short film NOBU – a stylized portrait of her father – filmmaking became a place for her to express narratives through fashion. She uses the optimistic, fun and aesthetic look that fashion can bring, to point out human stories, instead of using fashion's appeal to seduce into overconsumption. The film NOBU (2018) was followed by BABA (2019) and HENK (2022). She also oversaw the fashion and concept of "Goodwill Dumping", a documentary exposing the reality of clothing donations.


Lisa creates fashion through her own studio for various brands such as Afriek and others. Her work has been shown at the Paris Fashion Week and commissioned work has been exhibited in several influential museums such as the Rijksmuseum.


Currently she is experimenting with fashion in combination with documentary, ceramics and performance, trying to create flexibility and relevancy in what it means to be a fashion designer. A work in progress that is, as is fashion, ever changing.
Project in Arita
Title : Portrait of a lady
Period of Residency : June - August
Sponsor : Creative Industries Fund
Lisa Konno is a fashion artist. Her work is about portraying people and their stories in a highly personal way, while addressing universal issues. Interdisciplinary work that has the common denominator of using the body and the way it is portrayed to tell stories about themes such as cultural identity, global industries and migration. The result of this work can be film, fashion collections or in this case: ceramics. Arita's residency was Lisa's first introduction to working with porcelain.
She was inspired by her own Japanese and Dutch heritage, specifically the beauty standards for women in both cultures and how these are often conflicting. She made a series of beads, knots and ornaments that she is currently combining with textile to create aprons, inspired by the bondage technique of Shibari. Aside from this she worked on porcelain teeth grills, inspired by the old Japanese tradition to paint women's teeth black.
At DDW 2022, she showed a mask/hand mirror shaped as "Okame", the Japanese symbol for a lovely, always smiling woman. The object shows the bizarre and impossible expectations that are placed on women and their appearance.
In Spring 2023 she will have a solo exhibition where all the ceramic works made in Arita, re-invented with textile combinations, will be shown.
Lisa says,
"The possibility to learn so much about porcelain in such a short time was really inspiring and unique. I loved working in Arita, it was an unforgettable period filled with craft, history, new ideas and impressions."