Eva Crebolder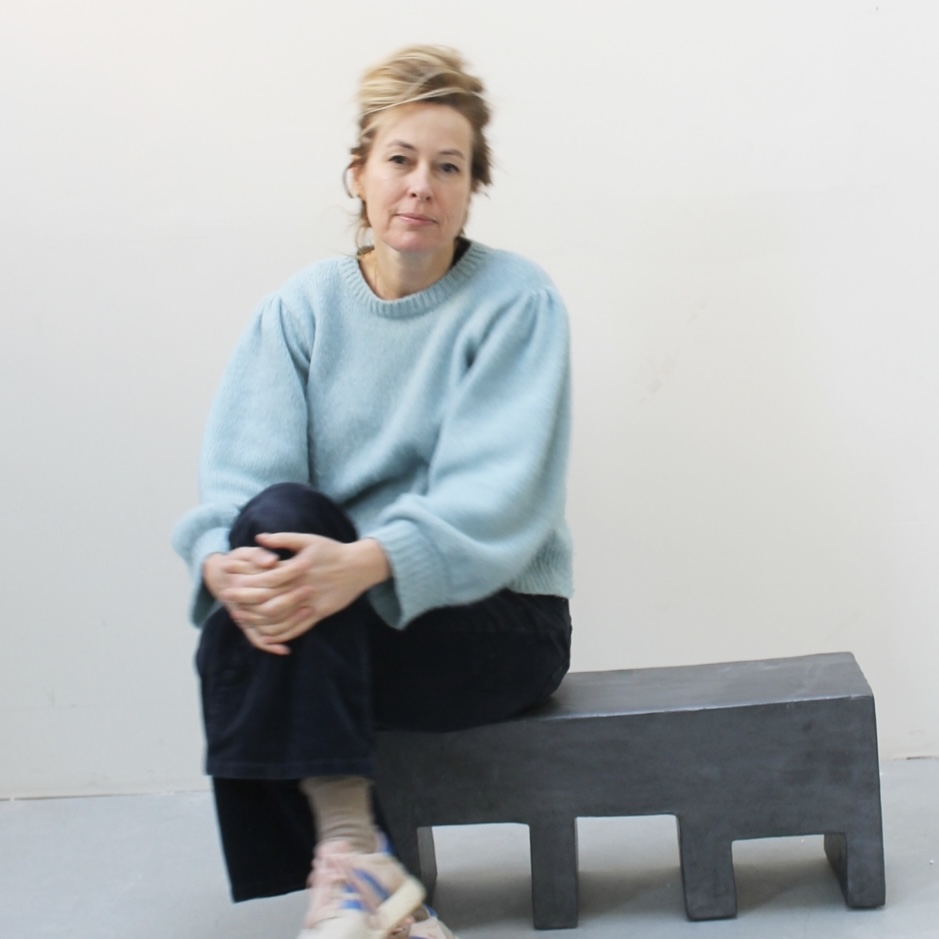 Eva Crebolder (1968, Netherlands) studied sculpture at the Rietveld Academy in Amsterdam followed by a Masters degree in ceramic sculpture at New York School of Visual Arts and at Hunter College in New York. She has created a wide variety of ceramic objects, products and art works during her career which can be found in various countries around the world.
In her perpetual experimentation with scale, volume, ceramic and form, Eva Crebolder searches for softness in spatial forms, an interspace where lightness and solidity meet. Mundane objects form the departure point of her work. Seemingly fixed yet malleable assemblages, these everyday objects are presented on a different scale in novel forms and constellations. Eva Crebolder's artistic vernacular is understated, abstract and subtle. Her work recalls the beauty of small gestures and everyday things in a quiet and intimate way. Each individual crafted object forms part of a heterogeneous and congruent ensemble.
Her work spans many categories but she is particularly well-known for her ceramic reliefs, in particular tiles and bricks, which have not only been on display in museums and art fairs but also adorn a variety of buildings in the Netherlands and abroad. Another signature art series are her modular jar arrangements. Jars are also part of her "rhythmic tables" series.
She has worked on a regular basis in Jingdezhen, China, and has also collaborated with traditional Dutch ceramic manufacturers such as Royal Tichelaar. In 2019 she did a residency at European Ceramic Work Centre. Her work has been part of solo and group shows at various museums and art fairs. In 2022 she created the tiles for the façade of the Cartier Flagship Store in Amsterdam.
Project in Arita
Title : Still Life
Period of Residency : September - November
Sponsor : Mondriaan Fund
Eva Crebolder will be looking into traditional Nabeshima style Arita ware to find a starting point for her own abstract imagery. She would like to explore the possibilities of adding traditional Arita brushwork to enhance the bas-relief patterns on newly designed tiles. For the creation of the tiles itself she aims to make use of CNC-milling techniques and the pressure-casting technique which are readily available in Arita. In addition to the tile work she wants to make square pots that together with the tiles will make an Arita inspired porcelain still life.