Ruta Butkute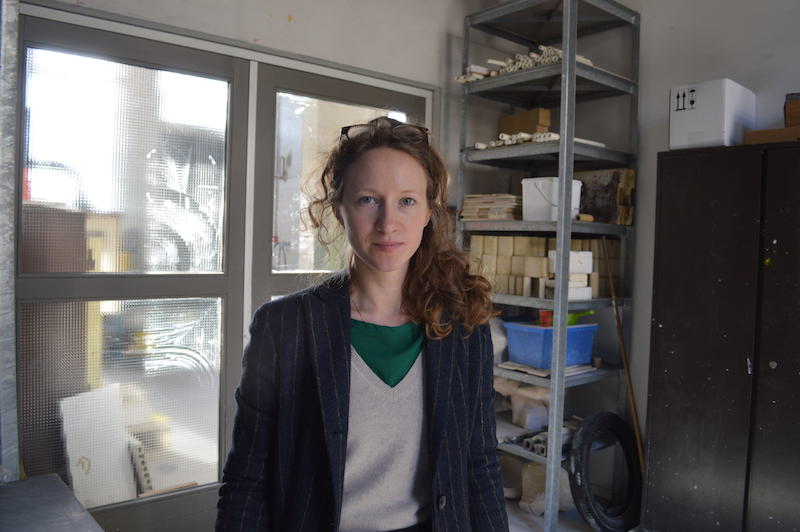 Having studied at both the Vilnius Academy of Visual Arts and the Gerrit Rietveld Academie in Amsterdam, and she completed her residency at Rijksakademie in 2015. Butkute has experimented with an array of mediums including installations, sculpture, dance and video. Performativity, has come to be the cornerstone of the artist's work. Every object that she appropriates or creates, assumes a specific role in one of her installations. Whether dancing around each other or occupying the whole length of the exhibition space, the objects ask to be identified and to be separated from each other. But on closer inspection, for the most part they do not reveal their identity, rather they remain anonymous, only categorisable by their most intrinsic elements such as material, weight, mass or texture.
Butkute herself is unaware of whether it is the work itself, or her own need for interpretation, but is continually on a quest to search for meaning, as part of a deeper effort to trace the origins of these materials. Through her work, the viewer is drawn into a game of hide and seek from which a very physical, intuitive interaction is born. Despite the heavy nature of most of these materials Butkute utilises such as ceramics and plaster, there is a distinctive lightness that typifies her work. Merely by their placement, these objects become suggestive and one can imagine various other scenarios where other materials could be added or subtracted, and ultimately her installations often feel as if they have no beginning or end. This is the true strength of Butkute's art.
Project in Arita
Title : Bow Clap Bow
Period of Residency : June - August
Sponsor : Mondriaan Fund
With the 'Bow Clap Bow' project, Butkute is garnering particular attention for her sculpture-based installations. Using a jyunihitoe (a 12 layered type of ceremonial kimono) as her reference point, she has drawn from its traditional colours, shapes and patterns to create unique porcelain tiles. Together with the cooperation of students from the tea ceremony class at the Arita College of Ceramics, she has also been developing video work. Her sources of inspiration have broadened since being in Arita and she is now expressing herself artistically not only in the medium of ceramics but also in new performance works.
We are stimulated by the conceptual approach she brought to the residency along with the new and exciting possibilities this opens up for Arita's artistic future.
Exhibited as part of the Creative Residence in Arita Exhibition at DDW 2017.
Other exhibitions of BOW CLAP BOW was shown.
http://alexandralandre.com
http://www.kunstvereniging.nl/exhibition/the-fox-and-the-grapes/