Simone Post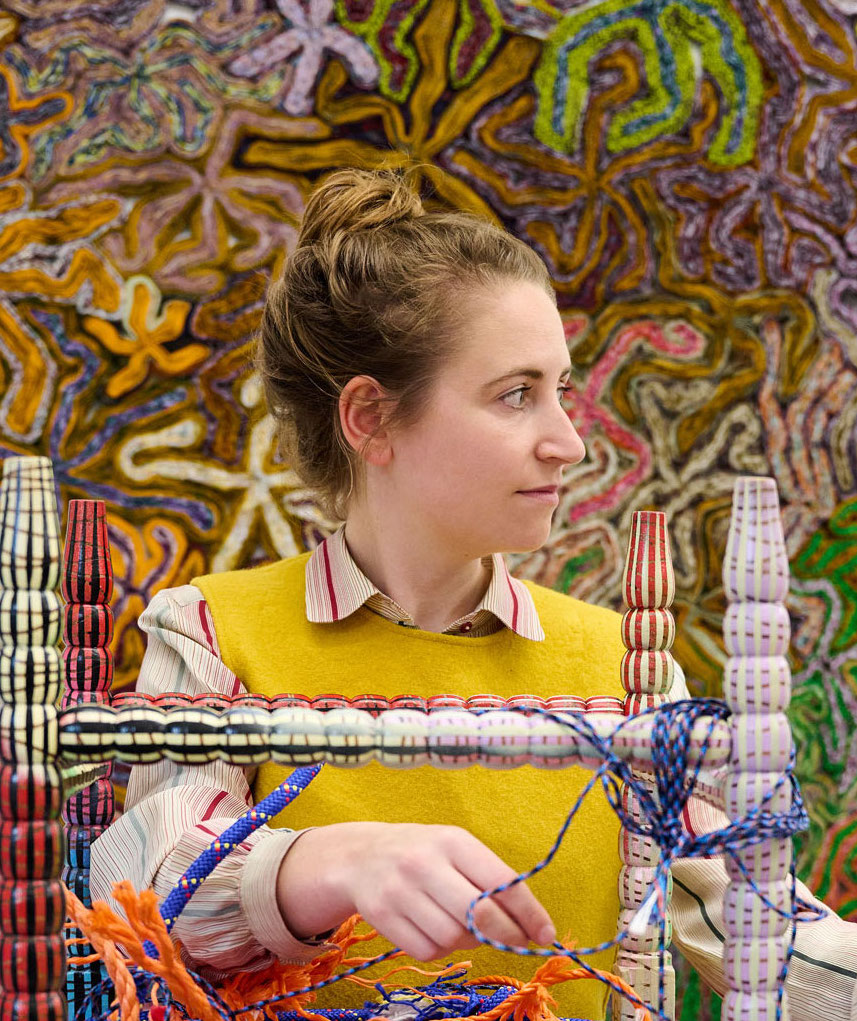 Simone Post (1990, Utrecht, the Netherlands) is a multidisciplinary maker with roots in textiles, based in Rotterdam. She graduated with honors from the Design Academy Eindhoven in 2015 and has since received numerous national and international awards. Post's explorations delve deep into color, surface, and print, with her works embodying vibrancy and optimism while simultaneously addressing substantive questions.
For her, the finished object is not necessarily the most alluring aspect of the design process. Her true fascination lies in the process itself, where she continually experiments to unveil the hidden potential of materials and techniques—an endless pursuit. One could aptly describe her as 'a professional tinkerer,' as she perceives the act of play and creation as the essence of her work.
Post weaves an intriguing alternative universe of captivating crafts, breathing life into overlooked materials and bringing forth fantastical, candy-like objects.
Her work has been recognized and exhibited worldwide in many countries, including Brazil, China, Italy, France, the UK, Ghana, Japan, Korea, India, and the United States. Her works are part of renowned collections, including the Vitra Design Museum in Weil am Rhein, the Centraal Museum in Utrecht, MAD in Paris, the Dutch Ministry of Education, Culture and Science (OCW), and the Cooper Hewitt in New York.
Among her clients are Hermès, Vlisco, Kvadrat and Adidas.
Project in Arita
Title : Candy Cable Colour Weaving
Period of Residency : June - August
Sponsor : Stimulerings Fund
I want to experiment with twisting cables into moulds, if possible in different coloured clays. Making moulds for candy like teapots and cups and baskets. From twisted cables I would like to make a lot of variations with small cables in order to make textures, then making moulds from this, painting them etc. I would like to use references to textile and also do colour research on how overlapping glazes can work together.