Tamar Mogendorff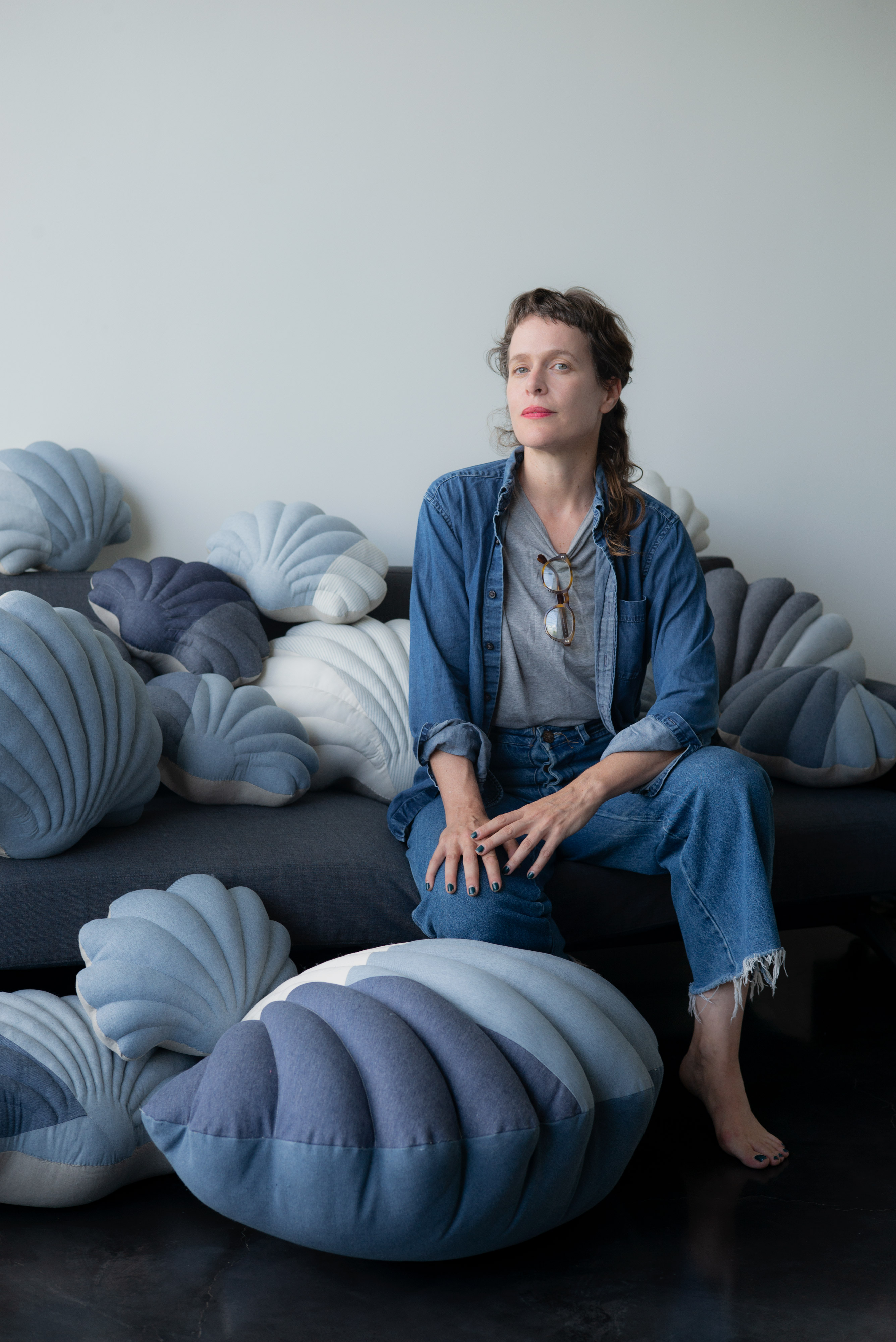 Tamar Mogendorff was raised in Israel and earned her BFA in Design at Bezalel Academy for the Arts in Jerusalem. This included a scholarship to SVA in New York. She lives and works in New York since 2001.
Tamar's textile-based objects blends the traditions of design, sculpture, high-craft and installation. While her initial explorations inadvertently set trends in the world of decor-design, her intent was to approach natural shapes and narratives from a sculptural POV. This led to Tamar's one-of-a-kind works being collected and shown in museums, boutiques and homes.
She has created unique pieces and editions for entities such as Neue Galerie New York, The Isamu Noguchi Garden Museum, and The Children's Art Museum in NYC. 
Collaborations include Anna Sui for Isetan Japan, Paul Smith, Ahcahcum Japan, Anthropologie, ABC Carpet, Liberty London, Bonton Paris among many others around the world. Tamar's works has been featured in publications such as The New York Times, Vogue USA, Vogue Australia, Architectural Digest, Figaro Japan, Elle Decor, The Wall Street Journal, Apartment Therapy among others.
In recent years her work has extended to home decor design, including working with Guatemalan craftspeople incorporating Isreali-inspired motifs with wool-based textiles, 
as well as her notable shell and flower pillow collections featured world-wide.
Project in Arita
Period of Residency : January - March
Sponsor : Embassy of Israel in Japan
We will update more later! Stay tuned.