Viktor Hachmang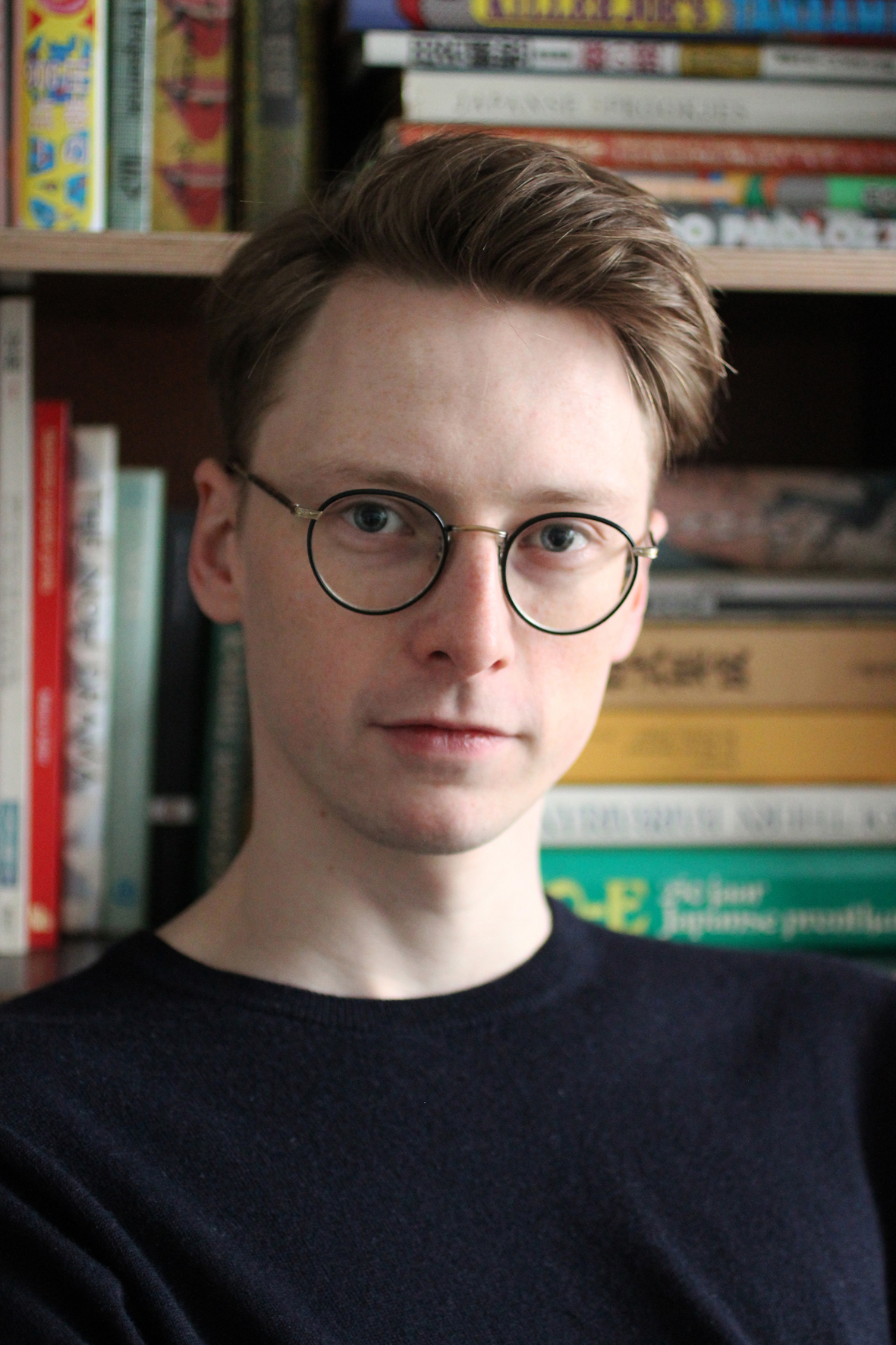 Viktor Hachmang is a Dutch designer, illustrator and experimental comics artist. Although trained as a graphic designer at the Royal Academy in The Hague, Hachmang gradually grew into illustration and visual storytelling. His primary sources of inspiration are Ukiyo-e and the European Ligne Claire tradition of comic strips.
Alongside his own autonomous graphic work, Hachmang also works with a wide variety of international clients, ranging from editorial heavyweights (The New York Times, Bloomberg Businessweek, MIT Technology Review and Wired) to luxury brands such as Kenzo Paris, Diesel and Lacoste. Recently, Hachmang has specialized in making experimental comic books and graphic novels, seeking to blur the boundaries between autonomous art and the comic strip. In 2016, he made his debut with the short story Book of Void (published by Landfill Editions, UK) and 2018 saw the publication of a large graphic novel, Blokken. Hachmang's work is exhibited regularly, both nationally and internationally, and can be found in the collection of the Stedelijk Museum, Amsterdam. 
Project in Arita
Period of Residency : June - August
Sponsor : Creative Industries Fund NL
Arita ware is characterized by the quality of its world renowned hand-painted surface decoration. Being an illustrator and designer and strongly influenced by traditional Japanese aesthetics, Viktor wants to get an insight into the painting and design techniques employed in Arita ware (i.e. traditional brushwork and compositional techniques). Instead of concentrating on the three-dimensional shape of the porcelain objects, he will focus his attention on the highly-symbolic and sophisticated decorative motifs, studying the techniques involved and creating new decoration designs himself, blending East and West, historic and modern styles. By doing so he hopes to dive deeper into the medium of porcelain decoration and investigate ornamentation on objects as a means of storytelling.
During the residency he will decorate pieces himself, as well as design his own motifs in hopes of creating a new visual language. He will do so by experimenting with creating one-off pieces, working on blank porcelain objects and collaborate with professional decorators.