Sigrid Calon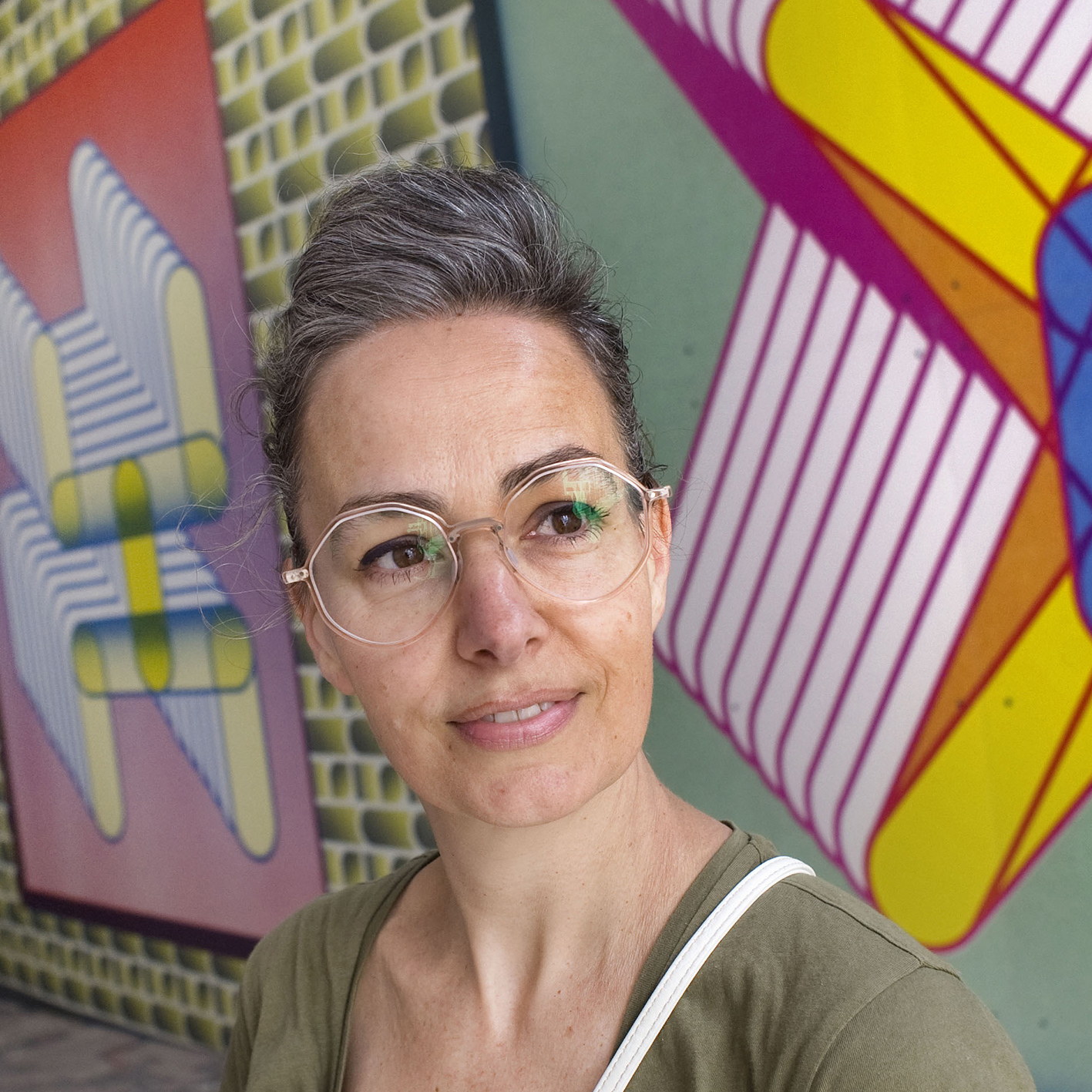 Sigrid Calon lives and works in Tilburg, where she studied textile design at the Academy of Fine Arts. After years of experience in the world of design, she focused entirely on artistry from 2005 onwards.

The work of Sigrid Calon navigates between autonomous and applied art. As an artist she has set her own goalposts somewhere between design, graphic design and autonomous art. Characteristic for Calon are intuition, ratio and playfulness. She is searching for wonder and gets inspiration out of the everyday things that surround her. Her work appears fresh, new and modernistic. Calon feels connected to the original design aesthetics of Dutch Design: minimalistic, experimental, innovative, unconventional and with a sense of humour.
Her first book To the Extend of / \ | & – has led to Calon's international break-through in 2012. Receiving the award for Best European Artist Book in 2013, 2015 and 2016, her books and eponymous riso prints have taken her to Art Book Fairs in Milan, Basel, Los Angeles and New York, to institutes such as the MoMa, Victoria & Albert Museum, Stedelijk Museum Amsterdam, Museum Boijmans van Beuningen, but also to libraries, institutes and private enthusiasts.
It resulted in remarkable collaborations with companies such as Swatch, Unliqo and Forbo. She applies her artwork in various settings such a triangular grid light installation for the Kalverpassage in Amsterdam, large murals in Tilburg or the rooftop of a shopping center.
Project in Arita
Period of Residency : June - August
Sponsor : Mondriaan Fund
Sigrid Calon has a background in textiles, creating works of art in different media from site specific installations, textile wallobjects, murals, artistsbooks and risograph prints. After her residency at EKWC in Oisterwijk earlier this year, Arita was the second place to discover and explore the possibilities of ceramics and porcelain. Overwhelmed by the craftmanship, history and knowledge of the local people Sigrid was especially attracted to the beauty of everyday life.
She chose three everyday life potter- TOOLS and wanted to pay a tribute to that what normally does not deserve much attention, but which are objects that carry a basic beauty.
One from the tool which potter uses to make bowls on wheel. she was inspired by the shape and designed several shapes working together with the wheel master Mr. Hara. and created a series of vases.
the second project she developed was presented at the DDW 2022 she shows porcelain JOLLY & JIGGER, the shapes have literally been copied from the original metal forms which are used to create the in- and/or outside of cups, bowls and plates. She worked together with her partnerkiln Yamaheigama who own those plates for the production of their ceramic collection.
For Calon the ceramic plates were the perfect base to experiment with another common and much-used technique called TENSHA. Using Japanese overpaint in a way she normally uses in her Risograph works; working with silkscreen rastering dots to create new colours and colour combinations.
additionally, while she was stying in Arita, she practised Japanese flower arrangement, she went to one to one classe taught by a professional teacher of the flower arrangement.