Aliki van der Kruijs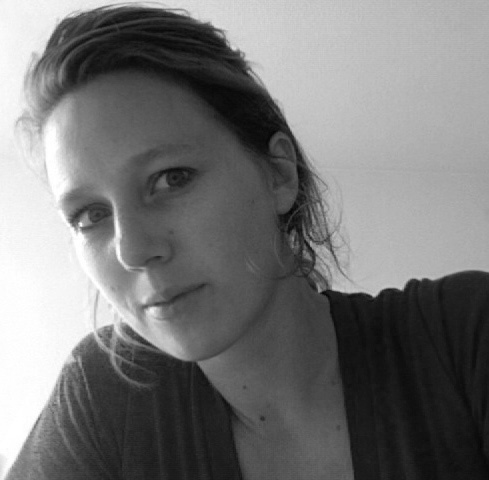 Since graduating with a Master's in Applied Art from the Sandberg Instituut (Amsterdam), Aliki van der Kruijs has run a studio in The Hague, the Netherlands and principally focuses on self-initiated research projects, collaborations and commission-based work. Her inspiration originates from context and material research and operates at the intersection of art and design. During her study, she juxtaposed her background in graphic design, photography and fashion design to do research into the way textile can be a means of communication and a meaningful framework to highlight the relationship between man and nature.
Project in Arita
Title : Made by Rain
Period of Residency : September - November
Sponsor : Creative Industries Fund NL
Van der Kruijs experimented with various techniques to imply the inherent nuances and texture of textile patterns onto porcelain. She had previously explored this theme in her ongoing textile project 'Made by Rain' which employed patterns that had been captured in the form of indentations created by real drops of rain. In Arita, she investigated how to achieve a modest patterning on the porcelain by using real rain together with several experimental stages of glazing. After much effort, she finally found a productive and stable way to create the desired rain patterns. In addition, she also developed a transfer printing technique which allowed complex organic patterns to be expressed on ceramic materials which had never been used to date in traditional Arita transfer printing.
Her subtle and delicate work on the residency programme can be seen at the 'Made by Rain' exhibition at Ventura Dubai (26th-29th March 2018) and at the Cooper Hewitt Design Museum.
Also as part of the 'akira, aliki, arata, arita' co-exhibition at the Kana Kawanishi Gallery in Tokyo (12th December2017-3rd February 2018 )
The Made by Rain plates are available to purchase from Thomas Eyck soon.
Regarding purchasing the product, please contact Thomas Eyck.