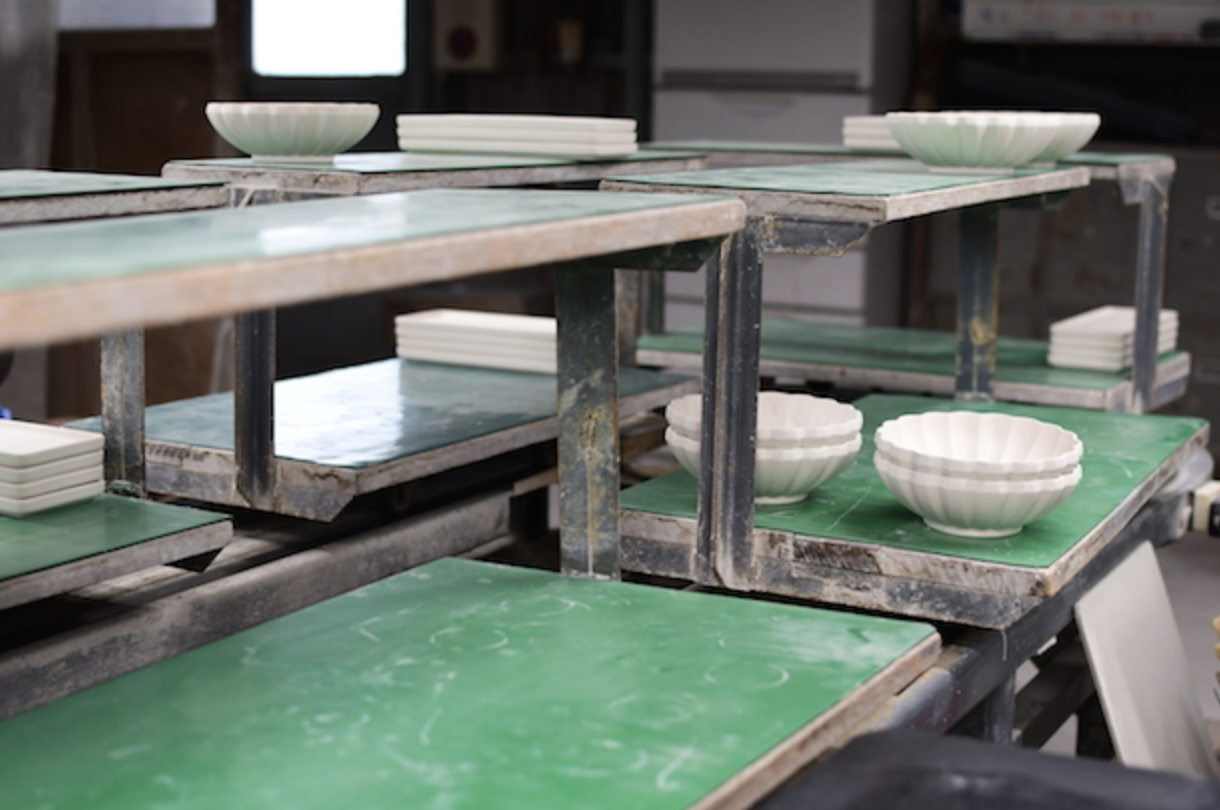 Artist Talk 「Greenware」 by Florence Dwyer in Tokyo
2019 March 15
On March 20, Arts Initiative Tokyo (AIT) will host a talk event by Creative Residency Arita (CRA) participant Florence Dwyer at Namikibashi Oldhaus in Shibuya at 19:00 hours.
Florence Dwyer is a Scottish artist based in Glasgow and is residing in Tokyo and Arita from January to the end of March. Dwyer is particularly interested in the design of domestic settings and different models of living and researching the history of the people, especially in relation to craft, industry and labour practices and thinking about political relevance of this in relation to everyday life, in particularly the domestic realm.
In this talk Dwyer will talk about her experiences during her stay in both Tokyo and Arita. In addition, the porcelain works she made in Arita will be on display in the venue Namikibashi Oldhaus. The creative director of CRA, Yoriko Ishizawa, will also join this talk about the process of creating and testing ceramic pieces by the foreign visiting artists and designers in Arita, the birthplace of porcelain in Japan with a 400-year history of porcelain production. Some of the works made by former participants of CRA will also be shown.
It will be interesting to hear from Florence Dwyer about her daily life in Japan and how she experienced the world of the traditional porcelain producing town of Arita, especially as she has long been investigating the history and memories of domestic products used in daily life. Over the past few years AIT has been hosting various UK artists who work with pottery in order to investigate a modern re-interpretation of ceramics which has loosely followed a holistic approach. This residency has followed that direction and expanded the scope of cooperation through the collaboration between AIT and CRA. Those who are interested in the Creative Residency Arita and in collaborative residency programmes are cordially invited to attend this talk event.
-Details-
Date: 20th March 2019
Time: 19:00 – 20:30 (Doors open from 18:00)
Venue: Oldhaus (Higashi 1-26-32, Shibuya, Tokyo / 5 min. walk from Shibuya station)
Capacity: maximum of 20 people
Tickets: 1000 yen (800 yen for AIT members, MAD course participants, students)
Others: Reservation required – Talk is held in Japanese and English
Supported by: Creative Residency Arita, Cove Park, Saga Local Industry Support Center
Subsidized by: Agency for Cultural Affairs