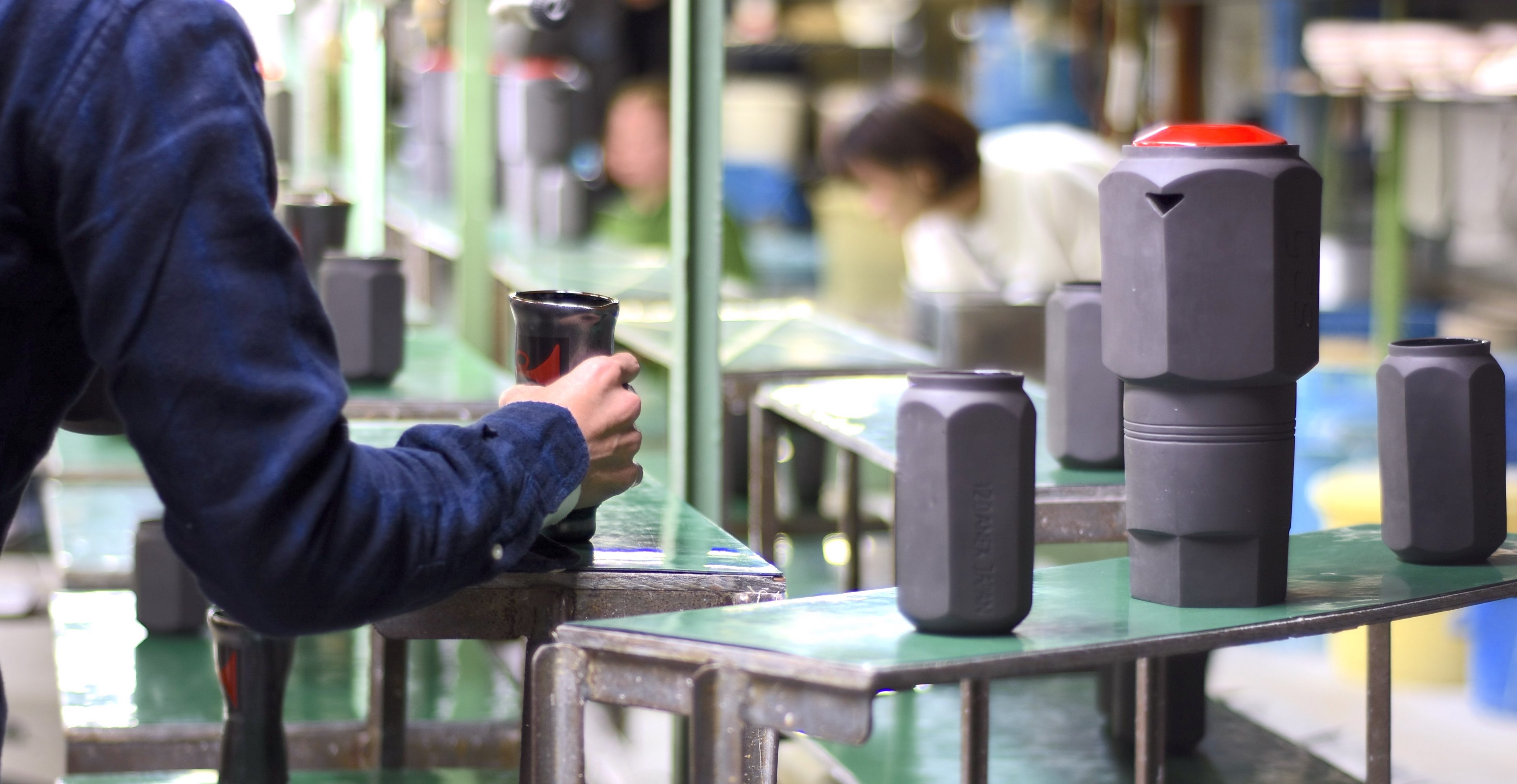 Final Presentation – Autumn 2019
2019 November 25
On Friday 15 November the final presentation of the autumn participants was held at the Potter's Association in Arita. The three participants, Heringa & Van Kalsbeek, Dinie Besems and Inger Sif Heeschen presented their final works and explained about the projects they carried out in Arita. 
Heringa & van Kalsbeek showed some of their artwork that they created, some in collaboration with Fukusen Kiln. The statues are inspired by Japanese art and the autumn season in Arita. They studied the behaviour of various combinations of underglaze and overglaze paints and glazes and used this on a special type of porcelain from which they shaped their statues. 
Dinie Besems developed various types of Jewelry. The broach was made with the cooperation of Ko'emon Kiln and decorated using Dinie's style of co-creation. Other works were inspired by Japanese cloud patterns and other cultural aspects using various new takes on traditional porcelain production techniques. It resulted in a wide variety of jewelry such as broaches and necklaces. 
Inger Heeschen made a coffee set consisting of cups, a milk can and a coffee pot, all based on the shapes of tools she encountered in the Arita hardware stores. Her handmade moulds were developed from scratch using local techniques and casted with coloured clay. Sehyo Kiln helped her to glaze, fire and polish the works. Furthermore she worked on ceramic lights with Japanese hand drawn silkscreen decorations. 
A few days later the jewelry was presented in a fashion show and the coffee set during a coffee ceremony at one of the participating kilns. The presentation concluded the busiest year yet for the CRA with a total of 9 residents.