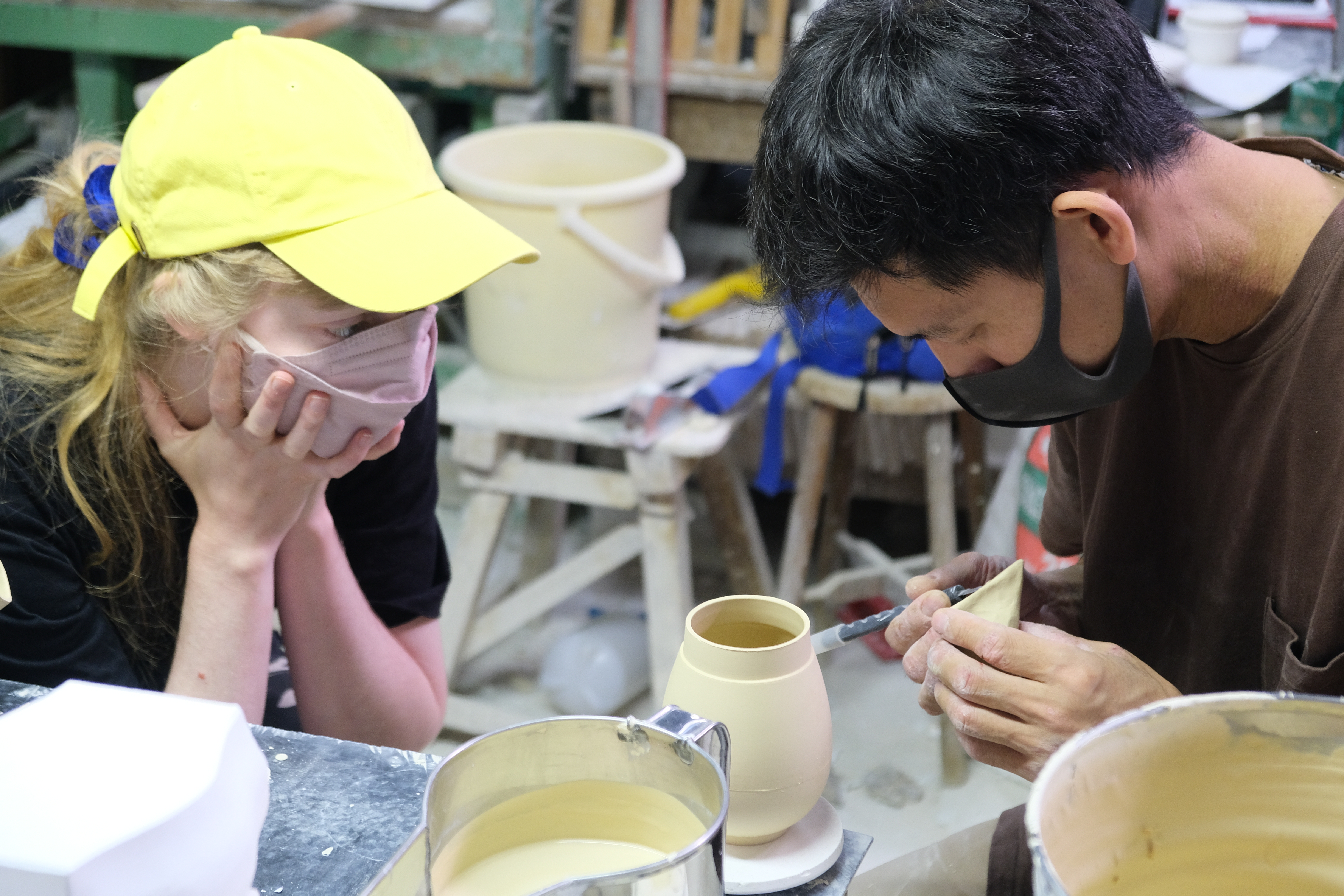 Final Presentation by Afra Eisma Autumn 2022
2022 November 24
An artist Afra Eisma is living and working in Arita for three months since September.
Afra has worked with many local craftsmen in Arita and especially her partner potter Ojiyamagama.
In this short period, the artist produced a large number of porcelain works from small objects to large bowls which she produced with a master of the wheel.
On 24th of November, a week before she leaves to The Netherlands, she will give a talk as her final presentation in Arita.