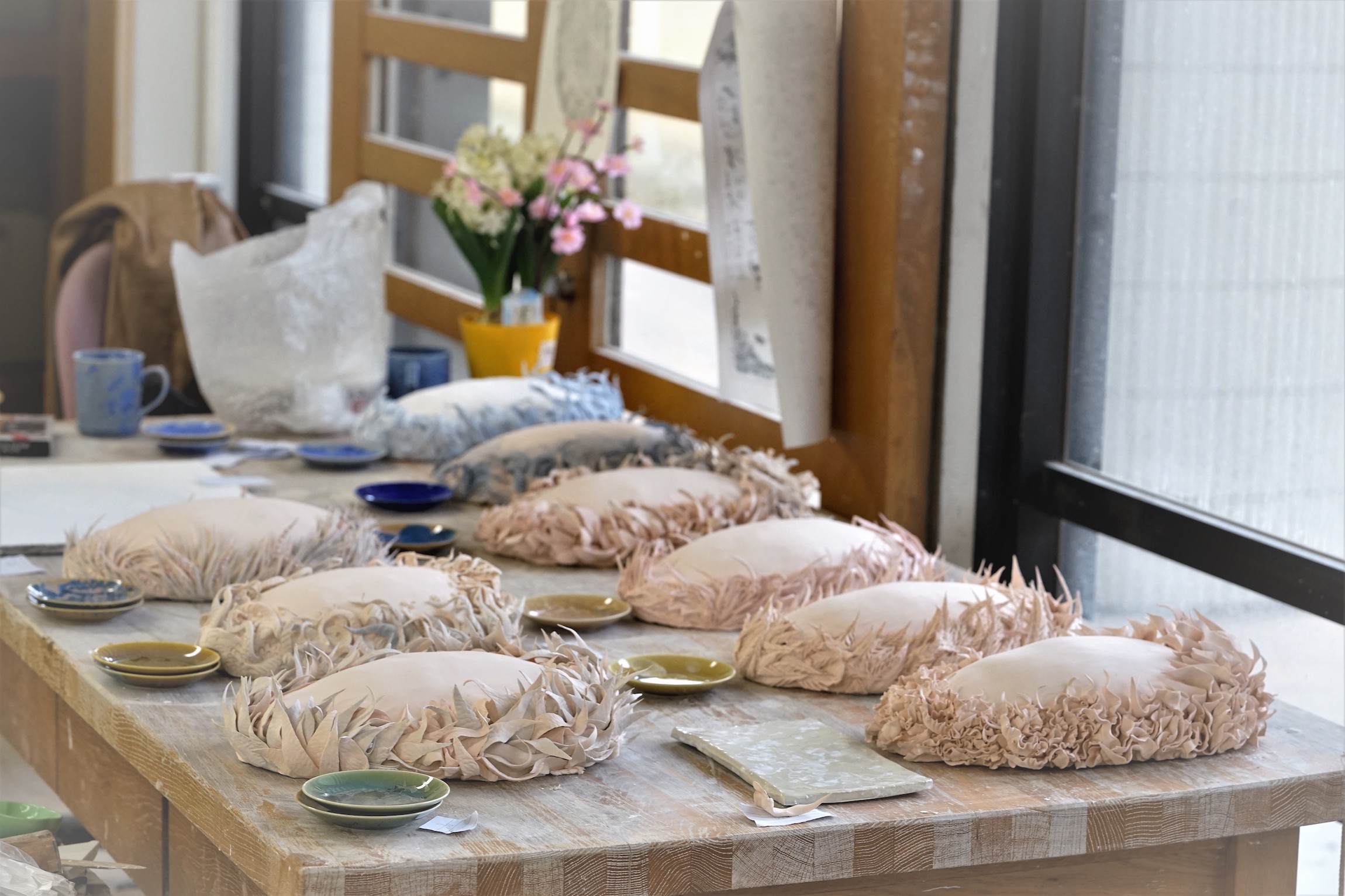 Final Presentation by Joke Raes in Arita and Kyoto
2018 March 19
Please join us for the final presentation of works by the visual artist, Joke Raes. She will present her ceramic works created during her two month residency in Arita. In the presentation, she will talk about how she interpreted traditional Arita painting techniques such as 'Sumihajiki' or new crystal glazing methods developed together with the Saga Research Laboratory which were applied to her art form.
Arita >
Date : Monday 26th of March
Time   : 17:00 – 18:30
Place  : 2F  Projectroom,  Saga University Arita Campus
Kyoto >
This talk is organised by the Kyoto Art Center as part of the AIR Alliance Platform 2018. It is our pleasure to be invited to introduce our programme and present the works of Joke Raes.
Date:Friday, 13th of April
Time:19:00 ~ 20: 30 (Open 18:30)
Place:Kyoto Art Center  4F
Free.
Organized by Kyoto Art Center, Creative Residency In Arita
Cooperation with Awagami Factory, Saga Ceramics Research Laboratory, Arita College of Ceramic s
Creative Residency In Arita is supported by The Embassy of Netherlands