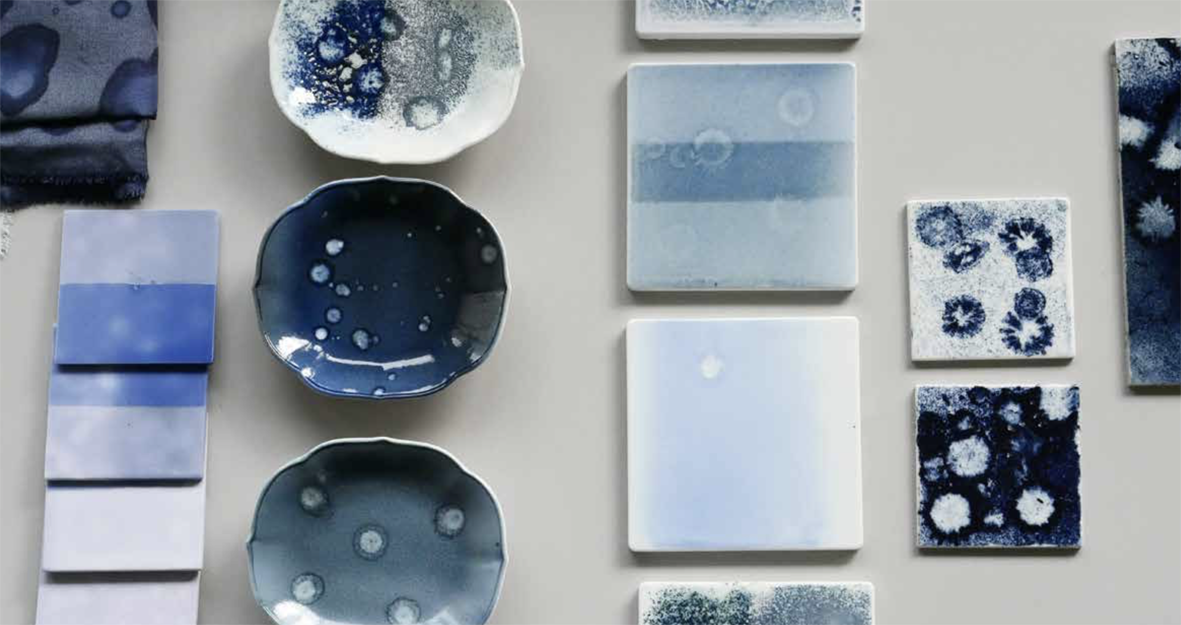 Lecture: Made by Rain with Japanese craftsmanship
2018 October 11
In collaboration with the potter Fukusengama, the designer Aliki van der Krujis came to a process to 'draw' on porcelain with the rain. They investigated how to achieve a contemporary approach to traditional Arita-ware and create a modest patterning on the porcelain by using real rain together with several experimental stages of glazing. They found a productive and stable way to imprint and fix the desired rain patterns. The color used is typical 'Fukusen' blue and is used in three tones exposed to the rain in the morning (light blue), afternoon (middle blue) and evening (dark blue).The Japanese rain is imprinted on the icon plate from Fukusengama with a diameter of 31 cm and receives, just like the scarfs, the notation of the location, time and weather circumstances of exposure to the weather.
Now the plates are in production and distributed by Thomas Eyck.
In the lecture Aliki and Fukusen Gama will talk about the collaboration, how the project started and the current state of affairs one year after she left Arita.
Lecture: Made by Rain with Japanese craftsmanship
Date : Wednesday 24th October
Time : 15:00 – 17:00
Place : Van Abbe Museum
Speaker: Aliki van der Kruijs (Designer, Researcher)
Koji Shimomura (Potter -Fukusengama)
※This event is open for the public.
More infomation >> Here