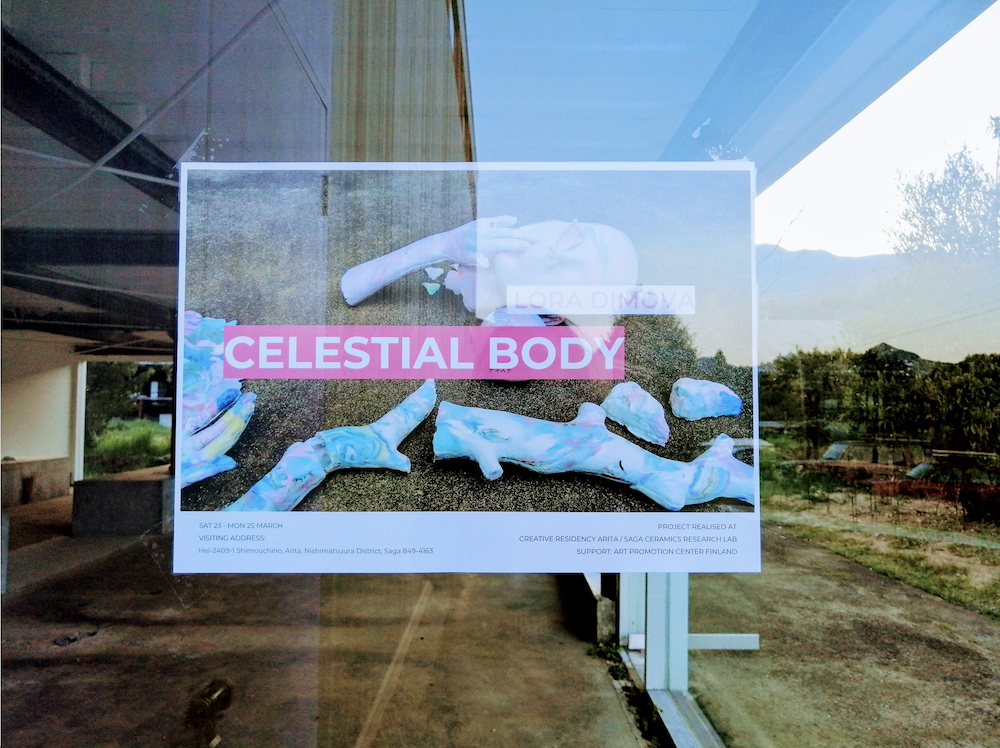 New Works of Lora Dimova on show
2019 March 23
Various works of Lora Dimova will be exhibited in a special exhibition at EMERALD Select shop in Arita. These works were all developed during her creative residency in Arita from January to March this year. We hope many people will use this rare chance to enjoy the results of her residency displayed in a professional museum setting.
Lora Dimova (1981, Bulgaria) is a multidisciplinary visual artist, living and working in Helsinki, Finland. In her practice she incorporates different media, such as photography, digital collage, video, sculpture, drawing, performance, text, sound.
Dimova holds master degrees in in Fine Art from Aalto University, School of Art, Design and Architecture, Finland (2015) and in Ceramics and Glass from the National Academy of Art, Bulgaria (2007). Her works have been presented internationally at exhibitions, festivals and biennials for contemporary art, such as the Moscow International Biennale for Young Art, Russia; Casablanca Biennale, Morocco; World Ceramic Biennale, South Korea. In 2009 she was one of the recipients of the Young Artist Award in Bulgaria.