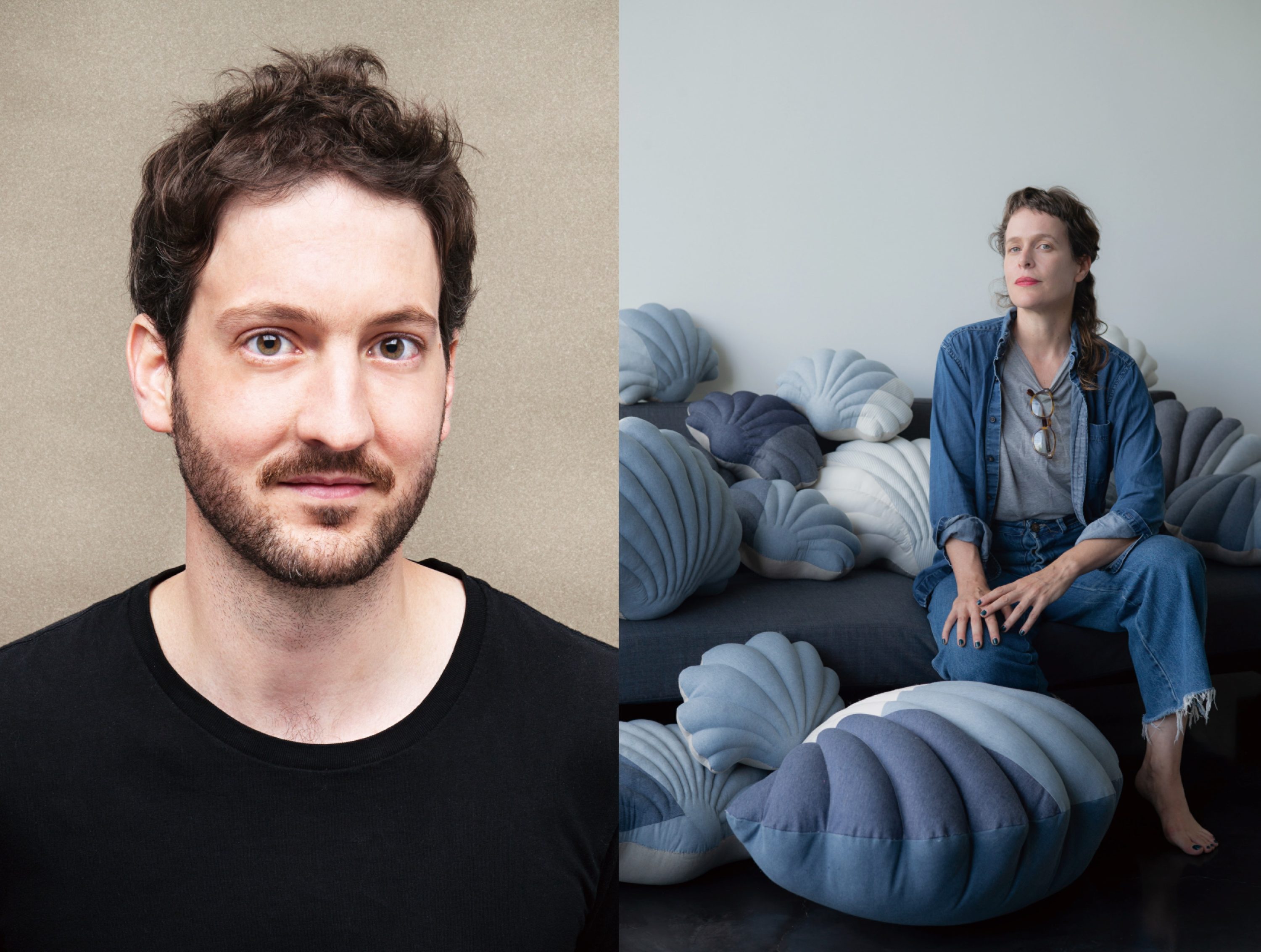 Start of Winter residency 2023 – Online Presentation
2023 January 26
We are happy to announce that after a two year hiatus we are able to welcome foreign designers and artists to the CRA programme once again. The Winter period, we host Carlo Clopath from Swizerland, and
Tamar Morgendorff from Israel( based in NY ). We receive international creatives one term in a year other than Dutch creatives, and This programme is brought to us by the collaboration of the Swiss Embassy in Tokyo and the Israel Embassy in Tokyo.
The industrial designer, Carlo Clopath
After his education – following the Swiss tradition – based on precision and innovation at the ECAL/University of Art and Design in Lausanne (CH), He experienced the Scandinavian method based on craftsmanship and the fluid line (of the drawing) at the office of Cecilie Manz in Copenhagen (DK) from 2012 to 2013. Subsequently, during a residency at the Statens Værksteder for Kunst (Danish Art Workshops) in Copenhagen (DK), He was able to realise his first truly personal project: a series of kitchen utensils made of wood, porcelain, urushi – which won the Swiss Federal Design Award the following year and enabled him to participate in his first exhibition (Showcase) in Tokyo (JP). Since this first, intensive experience of Japanese culture, He has, fortunately, had the opportunity to work with various Japanese craftsmen and manufacturers and to participate in multiple exhibitions in Japan. His work has been exhibited at the Designmuseum Danmark in Copenhagen (DK), during the Salone del Mobile in Milan (IT) or the Tokyo Design Week in Tokyo (JP).
The artist, designer, Tamar Morgendorff
Tamar's textile-based objects blend the traditions of design, sculpture, high craft and installation. While her initial explorations inadvertently set trends in decor-design, her intent was to approach natural shapes and narratives from a sculptural POV. This led to Tamar's one-of-a-kind works being collected and shown in museums, boutiques and homes.
She has created unique pieces and editions for entities such as Neue Galerie New York, The Isamu Noguchi Garden Museum, and The Children's Art Museum in NYC.
Collaborations include Anna Sui for Isetan Japan, Paul Smith, Ahcahcum Japan, Anthropologie, ABC Carpet, Liberty London, and Bonton Paris among many others around the world. Tamar's works has been featured in publications such as The New York Times, Vogue USA, Vogue Australia, Architectural Digest, Figaro Japan, Elle Decor, The Wall Street Journal, and Apartment Therapy among others.
In recent years her work has extended to home decor design, including working with Guatemalan craftspeople incorporating Israeli-inspired motifs with wool-based textiles,
as well as her notable shell and flower pillow collections featured worldwide.
During their 3-month stay, They will use the inspiration from their Arita stay for new work. Coming from different fields we are excited to see how they will translate that to ceramic pieces.
CRA Autumn 2023 Self Intro Presentation
Time: 19 January 2023, 18:00 – 19:00 (Japan time)
Place: Potter's Association
You can watch the introduction presentation from the link below.